Shrimp Pesto Pizza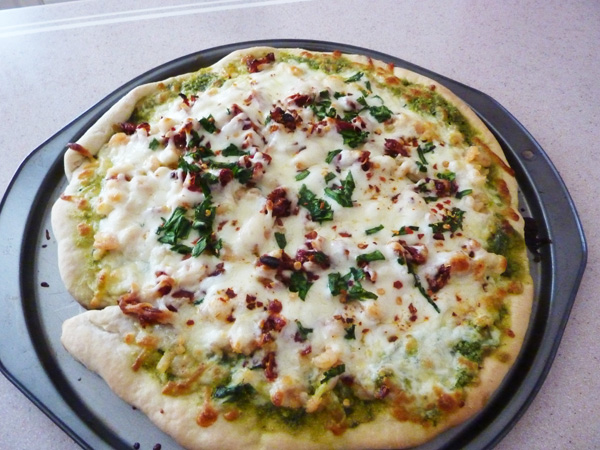 My college cooking adventure continues. One of the great things about getting assigned a recipe for the Rhodes Blog is that it encourages me to experiment with ingredients that I might not choose on my own. I have never been a huge fan of shrimp, so when I got the recipe for Shrimp Pesto Pizza, I wasn't sure how I'd like it. But after making, I really did enjoy eating this shrimp pizza.
Here is what you need to whip up this tasty meal:
Ingredients:
8 Rhodes Texas™ Rolls, thawed and risen
1/3 cup pesto sauce (recipe below)
2 cups grated mozzarella cheese
8 ounces shrimp, cooked and peeled
1/2 cup chopped sun-dried tomatoes, softened
1/4 cup minced green onion
1/4 teaspoon crushed red pepper flakes
PESTO:
2 cups lightly packed fresh basil leaves
1/2 cup olive oil
1 cup Parmesan cheese
1 clove garlic, minced
To make the pesto, place all ingredients in blender and blend until smooth, adding a little more oil if needed.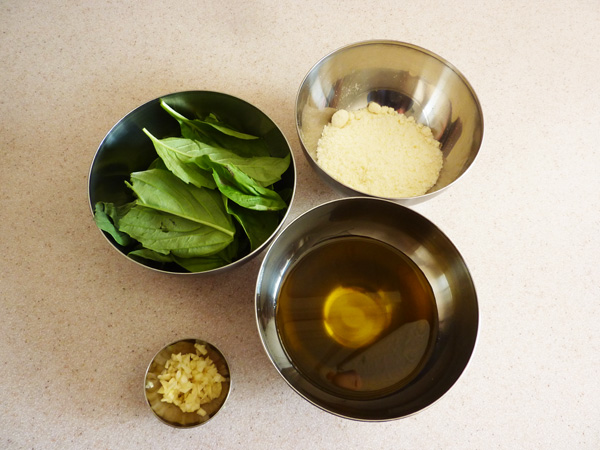 Pre-heat your oven to 400°.
The first step always seems to be the hardest one for me. Take the 8 Rhodes Texas Rolls and knead them together; roll it into a 16 inch circle and place it on your pizza pan - don't forget to spray the pan first so your pizza doesn't stick. Poke holes all over the crust with a fork to prevent bubbles from forming while baking.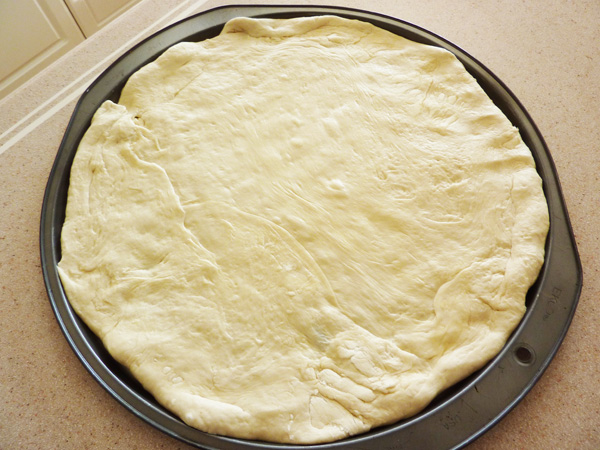 Bake the crust in the oven for 10 minutes, remove it from the oven. As the crust was baking, I got the rest of the ingredients ready.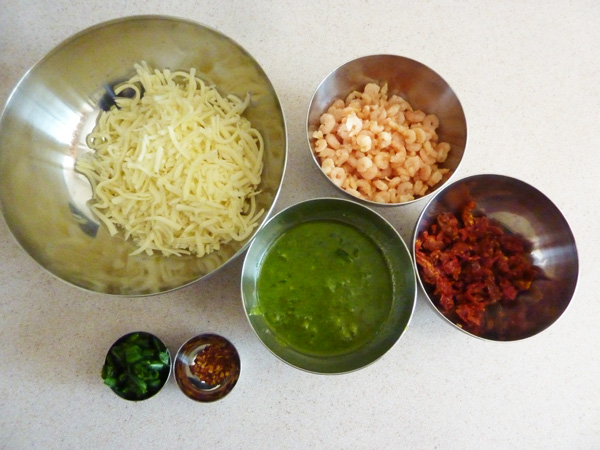 Spread the crust with pesto (the pesto recipe above makes about 1 ½ cups) I added a little bit more than the 1/3 cup. But I just love a saucy pizza!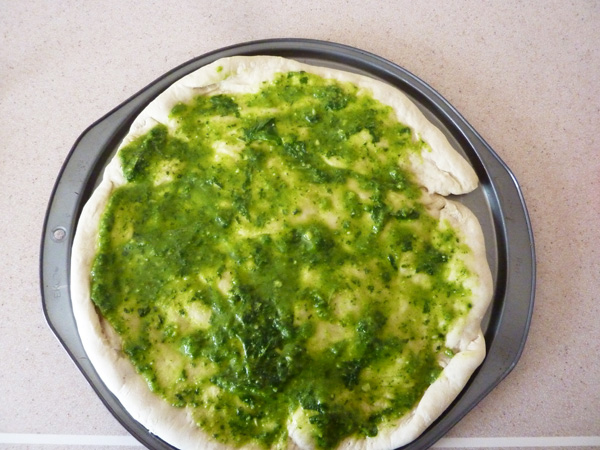 Sprinkle with half of the cheese, and then top that with the shrimp and tomatoes.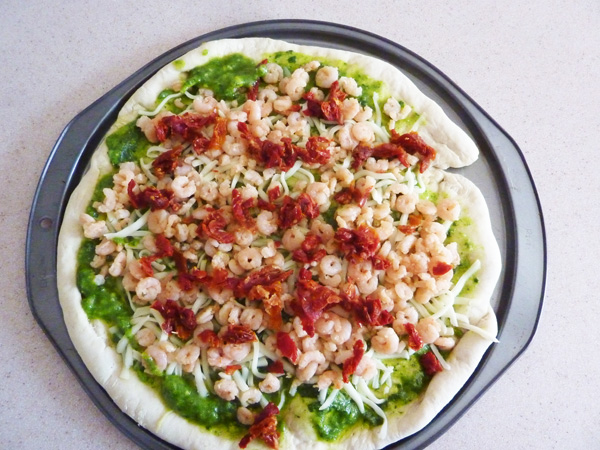 Now you can add the rest of the cheese, onions and the crushed red pepper flakes. I like my food a little bit spicier than most, so I sprinkled on some extra deliciousness!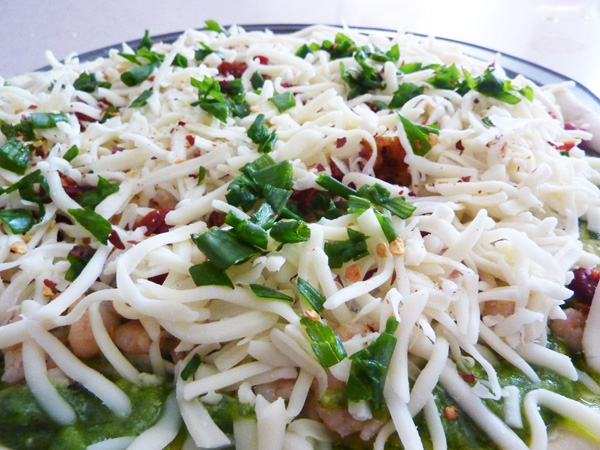 Return to oven, bake at 400°F for 10-15 minutes.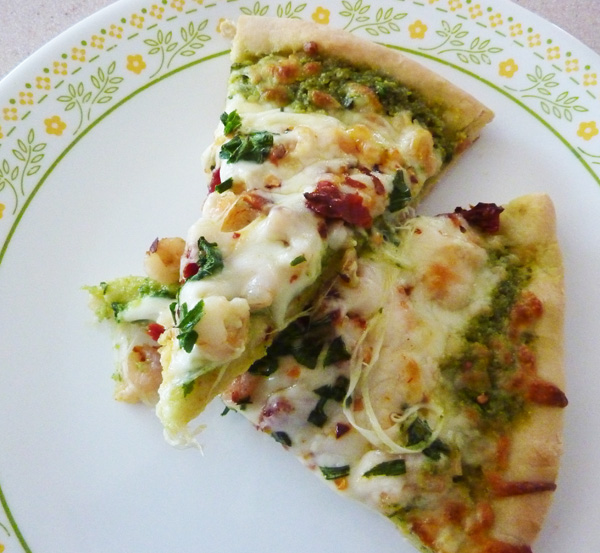 Something new to add to my Rhodes recipe collection - enjoy!
Click here to print the recipe.
About
The official blog of Rhodes Bake-n-Serv, home of America's favorite frozen bread and rolls
Rhodes Bloggers
Guest Bloggers
Fan Blinkie
Grab our blinkie for your blog!
<a href="http://bit.ly/cLD5KB"><img src="http://bit.ly/hpbxmS"></a>