Pumpkin treats are a favorite at my house, especially pumpkin pie. Cinnamon rolls and sticky buns are also among some of our favorites and so it seemed only natural to combine the two for a fun and festive treat. With their sweet and spicy filling and soft baked bread, these Pumpkin Pie Rolls are the perfect balance of pumpkin pie and cinnamon roll. They make a fabulous breakfast treat, you can either thaw the dough overnight and bake them fresh or make them the day before. They would be amazing paired with this frosting or you could add a little sweetened whipped cream or a spoon of ice cream and have a fabulous dessert. These sweet buns are also great as a snack, or at least my kids sure think so. You are going to love these Pumpkin Pie Rolls because they are not only delicious but they are very easy to make. Let's get started.
First, spray a cupcake or muffin tin with no stick cooking spray. Set one roll in each of the cups. You will need twelve.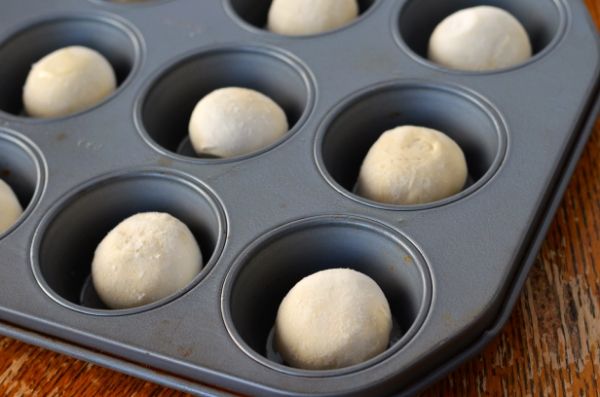 Let them raise as directed on the package, for three to five hours, until they have doubled in size. Like this.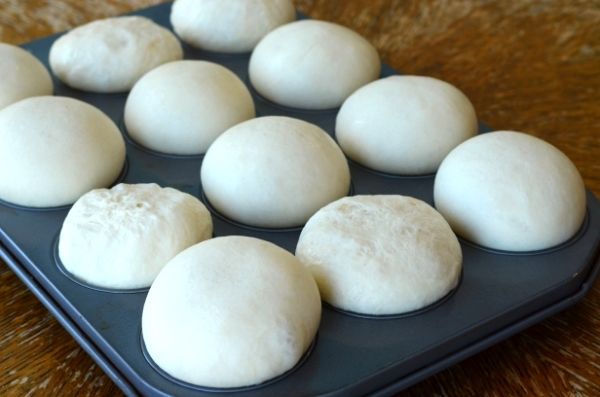 When your dough is almost ready, prepare your pumpkin filling. Set it aside and then use your fingers to push down the center of each roll and press the dough around the sides and bottom of the cup to make a little dough cup.
Next, fill each dough cup with 1 Tablespoon of the pumpkin filling that you made while the dough rising.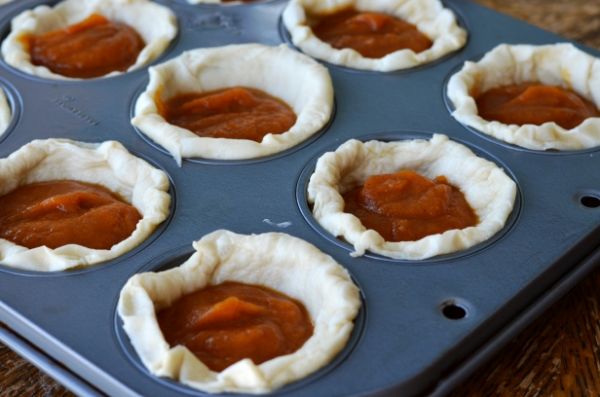 Bake at 350 degrees for 20 minutes or until rolls are golden brown. Cool on a wire rack. Serve as is, slathered with frosting, a dollop of sweetened whipped cream, or a spoon of ice cream. That's all there is to making these Pumpkin Pie Rolls to treat your family with.
Pumpkin Pie Rolls
About
The official blog of Rhodes Bake-n-Serv, home of America's favorite frozen bread and rolls
Rhodes Bloggers
Guest Bloggers
Grab our badge or blinkie
Grab our badge or blinkie for your blog!