When St. Patrick's Day comes around it seems there's a wee bit o' the Irish in most of us. Parties, get-togethers, and family dinners wouldn't be complete without ... Lucky Lime Rolls, Corned Beef and Potato PIZZA or a Cloverleaf Sandwich!
Skiing, Snowboarding and Speed skating? Yes! But even more exciting is the Rhodes Mobile Kitchen.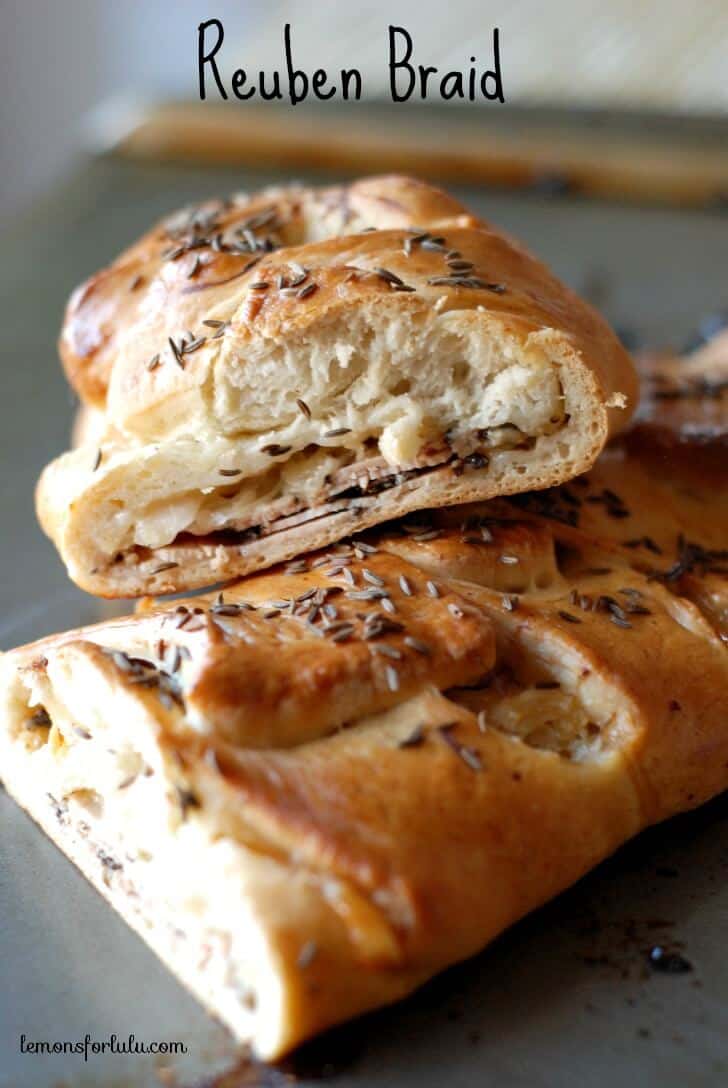 This is not your ordinary Reuben! Rhodes bread dough is braided around turkey pastrami, Swiss cheese and sauerkraut! A real twist on a deli classic!
These rolls are delicious any day but, perfectly Lucky for St. Patrick's Day.
We can't believe February is almost over! Come make sure you haven't missed anything along the way!
Using Rhodes frozen bread and rolls helps me save time in the kitchen. I'm Texan all the way, so I like my kolache on the savory side with sausage and cheese. You can also add some diced fresh jalapeño for a real kick in your kisser.
I haven't had Navajo Tacos since I was a little girl, so this recipe brought back such great memories for me. Let's get started and I will show you how easy this recipe comes together.
We're featuring bloggers who love baking with Rhodes. This week it's the inspiring Janelle at Comfy in the Kitchen. Come get to know her!
For this Chicken Stew with Rhodes Dumplings, I used White Dinner Rolls, which just happens to be my go to frozen dough.
Simple breadsticks filled and twisted with shredded cheese and pesto. So easy to make with our step by step directions.
Rhodes AnyTime! Cinnamon Rolls are the perfect treat for a busy schedule! They are made with quality ingredients and no preservatives to ensure the best product possible.
Are you on the hunt for a quick and easy breakfast? A freezer meal staple, the kids will LOVE, Baked French Toast Sticks.
About
The official blog of Rhodes Bake-n-Serv, home of America's favorite frozen bread and rolls
Rhodes Bloggers
Guest Bloggers
Recent Posts
Grab our badge or blinkie
Grab our badge or blinkie for your blog!