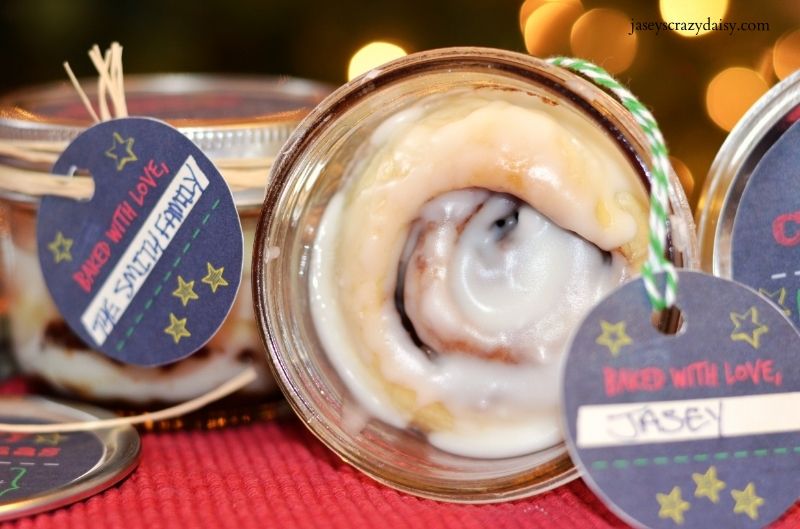 Everything seems more festive in mason jars! Your very own Cinnamon Roll baked right in the jar!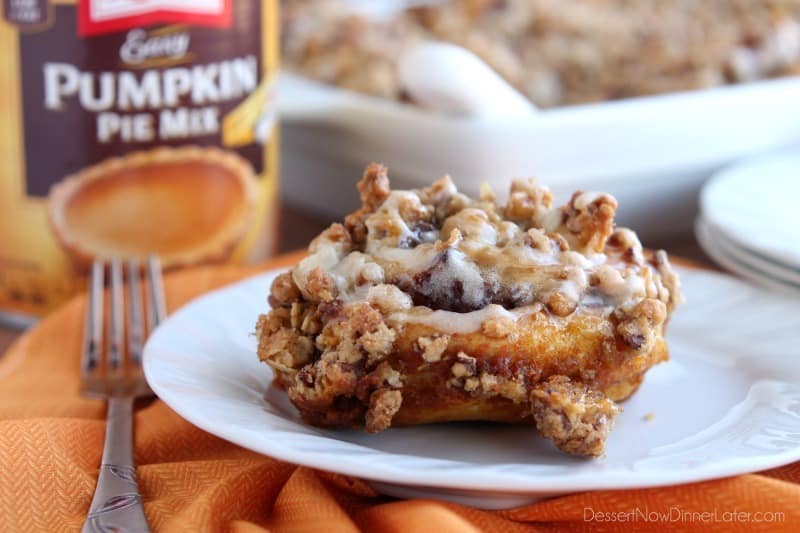 Cinnamon Pumpkin Crumble is ridiculously delicious and so simple to make! It's a cross between breakfast and dessert, and when you share with friends, you can bet they will be asking for the recipe!
"Are you looking for something special to give teachers that help mold your little ones? Or, perhaps, the neighbor that looks after your cat while you are away? Then look no more, I have the perfect home baked gift for you to show your gratitude, Mini Christmas Bread Loaves!"
Let's be honest, who wouldn't want a big loaf of yeasty goodness for the holidays? These printable tags and bread wraps make gifting a breeze (and keep it budget-friendly).
"Things got busy so quickly this month, I've hardly had a moment's rest! I love finding recipes that are quick and easy that leave a lasting impression. Especially if it's something I bringing to a party or dinner. This recipe definitely had rave reviews and I've received requests to make it again for the next party!"
Christmas baking stuck in a rut? Come browse through all our fun and easy frozen dough ideas!
If you're wondering what to get your neighbors, co-workers, or friends this year for Christmas I've got a great idea for you! Rhodes bread is the perfect gift.
Are you prepared for the gift giving season? It can be nerve-wracking finding the perfect gift. Rhodes has LOTS of ideas with free printable tags.
" This Savory Sausage Stuffing is phenomenal! Not only does Rhodes make it easy, it's packed with flavor to pair perfectly with your turkey, gravy, mashed potatoes and more! "
We all love Pumpkin Pie and Cinnamon Rolls! Look what happens when you combine the two ideaas for a fun and festive treat.
During the holidays I always prepare a special breakfast for my family. It's never too fancy since my time is limited, but it's always something warm and festive. This year I plan on making these festive Pumpkin Pie Cinnamon Rolls.
Grab a bag of Rhodes dinner rolls and you've got a whole world of possibilities at your finger tips!
About
The official blog of Rhodes Bake-n-Serv, home of America's favorite frozen bread and rolls
Rhodes Bloggers
Guest Bloggers
Grab our badge or blinkie
Grab our badge or blinkie for your blog!